336 Adult members and supporters of Scouts NSW have been honoured in the annual
Scouts Australia Adult Recognition Awards, as part of The Scout Association's
observance of the founding of Scouting at the first Scout Camp held at Brownsea Island
in the UK on 1 August 1907.
74 of this year's recipients are from our Region. Congratulations to all the recipients
for 2020, and thank you for your continued commitment to Scouting!
Click to see photos of the Presentation
Silver Koala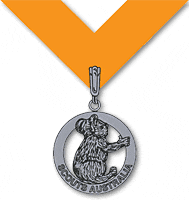 Reynolds, Rohan Morgan Regional Comm(Activities), Sydney North Region
Walker, Sandra Carolyn Venturer Scout Leader, 1st Seaforth Venturer Unit
Silver Wattle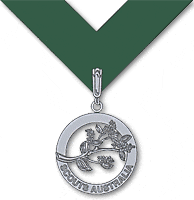 Antrim, David Michael Scout Leader, 1st Berowra Scout Troop 'Turi'
Game, Wendy Angela Joey Scout Leader, 1st Berowra Joey Mob
Garratt, Elizabeth Celia Group Leader, Ryde Scout Group
Jarratt, Spencer Assistant Scout Leader, Beecroft Scout Troop
Kladnig, Adrian Francis Asst Regional Comm(Activities), Sydney North Region
Osborne, Neville Alan Wayn Venturer Scout Leader, 1st Narrabeen Venturer Unit
Sewell, Maree Louise Joey Scout Leader, Brookvale/Curl Curl Joey Scout Mob
Meritorious Service Award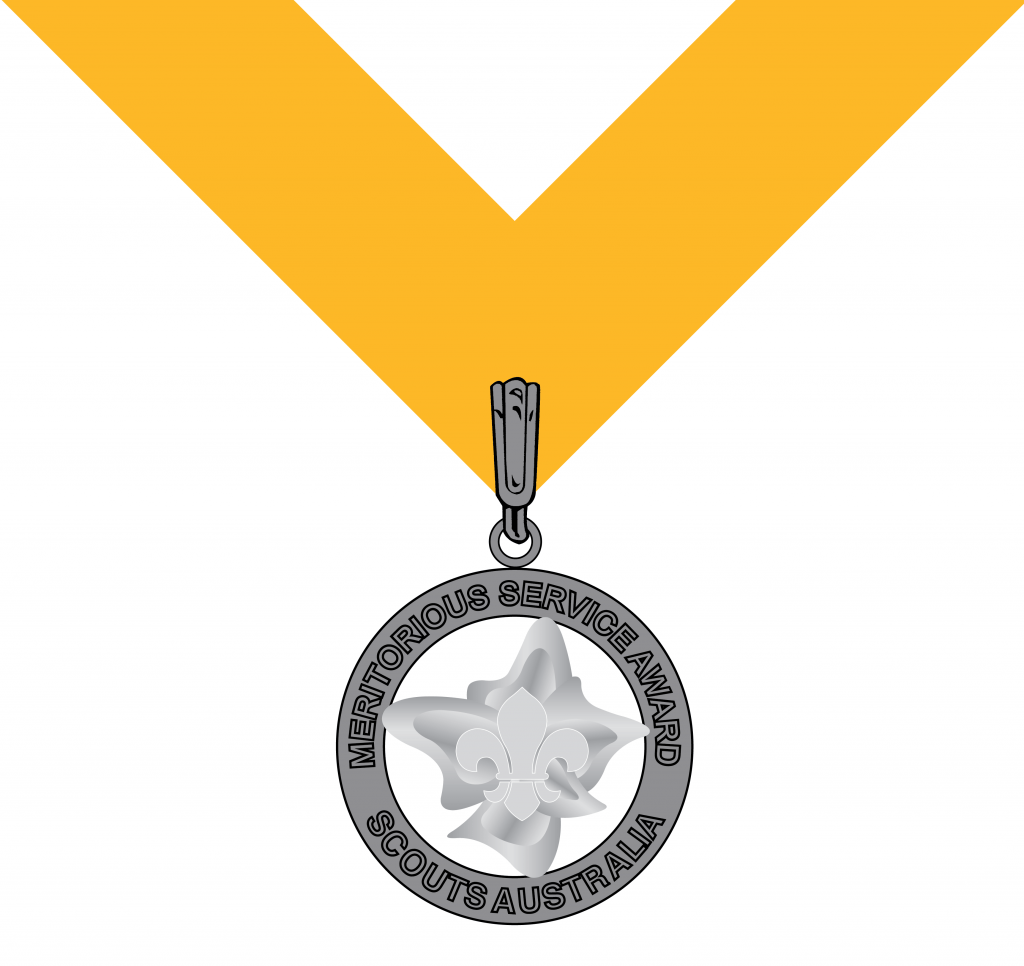 Anderson, Paul Richard Assistant Scout Leader, West Pennant Hills Scout Troop
Ashley, Edwin Philip Group Leader, Beecroft Scout Group
Auditore, Kate Margaret Assistant Scout Leader, 1st Berowra Scout Troop 'Turi'
Chalkley, Peter Daniel Scout Leader – P, 1st Pymble Scout Troop
Cohen, Robert Lionel Group Treasurer, Normanhurst Scout Group
Doughty, Brian Assistant Scout Leader, 1st Cherrybrook Scout Troop
Draper, Alan Michael Scout Leader – P, Normanhurst Scout Troop
Duguid, Raymond John Assistant Scout Leader, 1st Berowra Scout Troop 'Turi'
Heys, Philip Andrew Cub Scout Leader, 1st Pymble Cub Pack
Johnson, Simon Richard Trainee Leader(Venturer), 1st East Wahroonga Venturer Unit
Kalnins, Lainie Anne Assistant Venturer Scout Leader, Normanhurst Venturer Unit
Kew, Neville Stuart Scout Leader – P, Brookvale/Curl Curl Scout Troop
Lathwell, Cameron Eric Assistant Scout Leader, 1st Elanora Heights Scout Troop
Lay, Joshua David Assistant Scout Leader, Ryde Scout Troop
Lister, David Gregory Regional Leader, Sydney North Region
Middleton, Richard William District Scout Leader, Ku-Ring-Gai District
Miller, Shane Steven Assistant Venturer Scout Leader, Normanhurst Venturer Unit
Nolder, Diane Scout Leader, 1st Gordon Scout Troop
Pidd, William Kevin Group Leader, West Pennant Hills Scout Group
Power, Benjamin James Assistant Scout Leader, Normanhurst Scout Troop
Randle, Mark Warren Cub Scout Leader – P, West Pennant Hills Cub Pack 'Red Dogs'
Rogers, Jennifer Gai Group Leader – P, Normanhurst Scout Group
Stanfield, Craig James Bruce Venturer Scout Leader – P, Normanhurst Venturer Unit
Special Service Award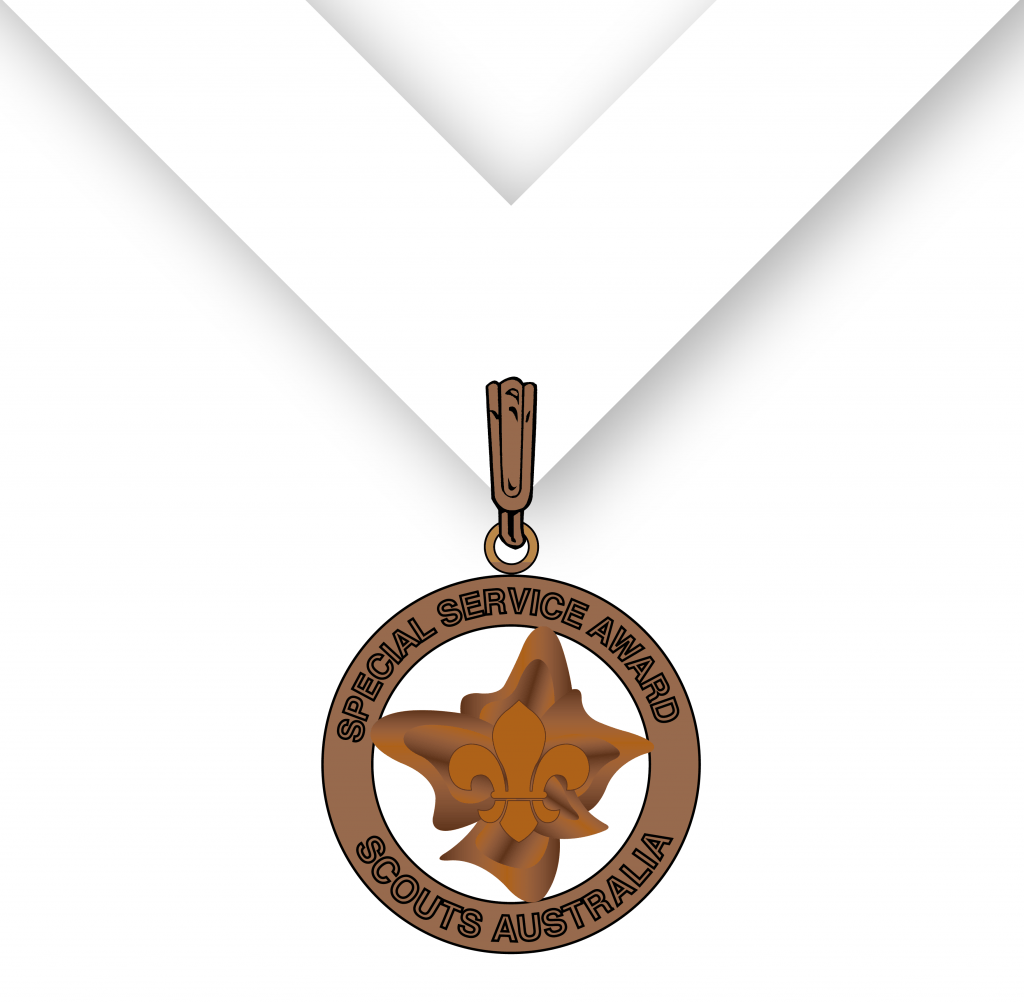 Adams, Joanne Assistant Cub Scout Leader, 1st Berowra Cub Pack 'Kangaroo'
Ashley, Edwina Rose Assistant Scout Leader, Beecroft Scout Troop
Beard, Terrence Donald Group Chairman, 1st Lindfield Scout Group
Buoro, Tracey Maree Group Chairman, 1st Roselea Scout Group
Campbell, Louise Ellen Assistant Scout Leader, Normanhurst Scout Troop
Carey, Neil Morrison Assistant Scout Leader, 1st Boronia Scout Troop
Chu, Zhi Assistant Cub Scout Leader, 1st Roselea Cub Pack
Cook, Margaret Anne Assistant Joey Scout Leader, 1st Roselea Joey Mob
Dean, Peter John Venturer Scout Leader, 1st Bayview Venturer Unit
Fridolfsson, Michael Kristian Venturer Scout Leader – P, 1st Collaroy Plateau Venturer Unit
Fulwood, Stephen Thomas Scout Leader – P, West Pymble Scout Troop
Garland, Colin John Assistant Scout Leader, 1st Turramurra Scout Troop
Goozee, Stephen Peter Assistant Scout Leader, Normanhurst Scout Troop
Grellman, James Frederick Group Deputy Chairman, 1st Lindfield Scout Group
Healey, Musette Anne Cub Scout Leader – P, Normanhurst Cub Pack 'Badu'
Hindmarsh, Linus Paul Assistant Scout Leader, Normanhurst Scout Troop
Holland, Timothy Douglas Scout Leader – P, 1st Mona Vale Scout Troop
Jones, David Andrew Scout Leader – P, Beecroft Scout Troop
Kearns, Toni Michelle Assistant Scout Leader, 1st Pymble Scout Troop
Lam, Katherine Cub Scout Leader – P, 1st Roselea Cub Pack
Lamberth, Mark James Scout Leader, 1st Lindfield Scout Troop
Le Moenic, Steven Assistant Scout Leader, 1st East Roseville Scout Troop
Lee, Stephen Assistant Joey Scout Leader, 1st Roselea Joey Mob
Liao, Bin Group Treasurer, Beecroft Scout Group
Lim, Boon Tse Assistant Cub Scout Leader, 1st Lindfield Cub Pack
Matthews, Anthony Mark Assistant Scout Leader, Normanhurst Scout Troop
McDonald, Stuart Graham Scout Leader, West Pennant Hills Scout Troop
Muscat, Joanne Group Leader – P, 1st Gordon Scout Group
O'Sullivan, Katherine Elizabeth Assistant Cub Scout Leader, 1st Narrabeen Cub Pack
Patman, Jody Group Chairman, Eastwood/Marsfield Scout Group
Preston-Jenkins, Kerrie Michele Asst Cub Scout Leader, West Pennant Hills Cub Pack 'Red Dogs'
Rizk, Rachel Group Deputy Chairman, Eastwood/Marsfield Scout Group
Rodgers, Michelle Group Treasurer, Belrose Scout Group
Rogers, Daniel James Adult Helper, Normanhurst Scout Group
Romanis, Katherine Lynette Assistant Scout Leader, 2nd/3rd Pennant Hills Scout Troop
Skeen, Patrick James Leslie Assistant Joey Scout Leader-DA, 1st Cherrybrook Joey Mob
Steverson, Graeme Thomas Trainee Leader(Venturer), 1st East Roseville Venturer Unit
Thorvaldson, Erik Daniel Assistant Cub Scout Leader, 1st Berowra Cub Pack 'Kangaroo'
Tjoa, Johannes Eduard Assistant Cub Scout Leader, Normanhurst Cub Pack
Wood, Megan Scout Leader – P, 1st East Roseville Scout Troop
Wright, Linda Annabel Cub Scout Leader, 2nd St Ives Cub Pack 'Natani'
Wyatt, Peter Vincent Assistant Scout Leader, 1st Boronia Scout Troop