Promote your section and show the world you're proud to be a Rover!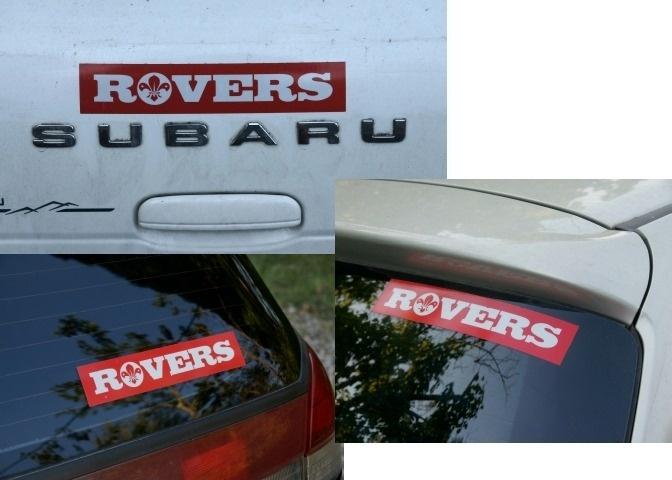 Sydney North Region Rover Council has new quantities of the timeless classic high-quality red reflective "ROVERS" sticker now available.
These durable 25cm x 5cm stickers are made from reflective road sign material and are ideal for car, bike, 4WD, helmet, skateboard, trailer, buggy, den door, equipment box, esky, gas cylinder, canoe etc.
Only $3.00 each + postage/packing if necessary.
Every true Rover needs one of these…. why not buy a quantity for your Crew and present them to new members at investiture? Or just sell them!
To order, contact the Sydney North Region Rover Council's Merchandise Co-ordinator, Rob Sewell: