2 events,
FULLY BOOKED! 2023 Dates will be available later this year.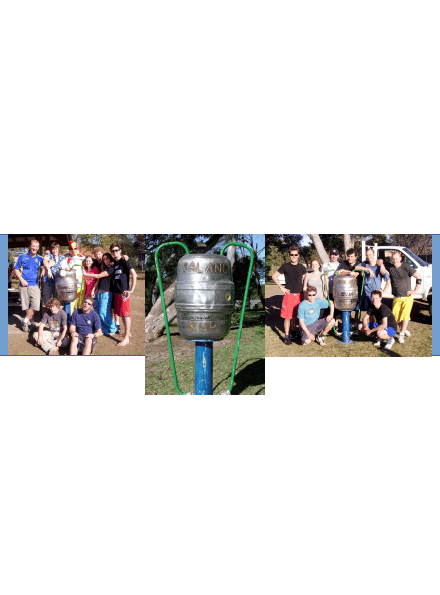 Inter-Crew non-serious sports comp day. This year, it's netball! Time: TBC Venue: Forestville War Memorial Playing Fields (netball courts) Facebook event: https://www.facebook.com/events/884189485872366 Inquiries to kalangkup@sydneynorthscouts.com
2 events,
This Months Meeting will be an online meeting. Details below Microsoft Teams meeting Join on your computer, mobile app or room device Click here to join the meeting Meeting ID: 413 438 971 876Passcode: P5rERJ Download Teams | Join on the web Scouts Australia is a child-safe organisation committed to helping young Australians achieve their personal best in all […]
This is the base-level for participation in rockcraft activities and is required for vertical canyoning and caving. Attending this workshop will give you a great grounding for rock adventures and you can even earn you Stage 4 OAS under Vertical (New Youth Program). The course is suitable for Venturers, Rovers, and Leaders. The theory night […]
1 event,
Garigal District Cub Camp
The Garigal District Cup Camp is a two night camp taking place at Cataract Scout Park, located at Baden Power Drive, Appin NSW. It's been a long time since we have been able to give our cubs an opportunity to experience the fun of camping and learning some great life skills, so this is a […]
2 events,
Ku-Ring-Gai District Scout Youth Leadership Course
Scouts ready to take their next step in their leadership journey, get excited. Your time to do the Youth Scout Leadership Course has arrived (by invitation for Ku-ring-gai District youth members. Members will be nominated by their Unit Council.) The Youth Scout Leadership Course is a National Course run at a local level, designed for […]
3 events,
Come along to see the video of our 2022 Show, celebrate with the cast and crew, and find out how to be a part of Gang Show in 2023.
1 event,
Artificial Climbing Practical Night
2 events,
Rockclimbing Workshop CLB22C Level 1 (Basic) – Practical Weekend
Rock Climbing Practical Weekend
Eastern Pouch Joey Scouts Halloween Holiday
The Eastern Pouch Joey Scouts Halloween Holiday is an opportunity for Joey Scouts to gain credit for camping towards achievement of Outdoor Adventure Skills Camping Stage 1.There will be a number of activity bases for the Joeys to experience; spooky, but not too spooky.Each Joey must be accompanied by an adult parent/carer, who must be […]
3 events,
This is the base-level for participation in rockcraft activities and is required for vertical canyoning and caving. Attending this workshop will give you a great grounding for rock adventures and you can even earn you Stage 4 OAS under Vertical (New Youth Program). The course is suitable for Venturers, Rovers, and Leaders. The practical day […]
1 event,
Monthly Rockcraft Skills workshop - open to anyone who has attended a TP/AG (Level 2) course. Current Qual not required. A great way to build your skills towards guide (or your OAS levels). Rescue workshops are also one of the ways you can demonstrate your rescue currency which is required for all guides, and especially […]
1 event,
Region Rover Service Project
This is our one annual project where every Rover from every Crew in the Region is asked to give service if at all possible. This year, it's a working bee at Ingleside Scout Camp, with a range of jobs to be allocated to all Crews at the next RRC meeting on Sunday October 9. Facebook […]